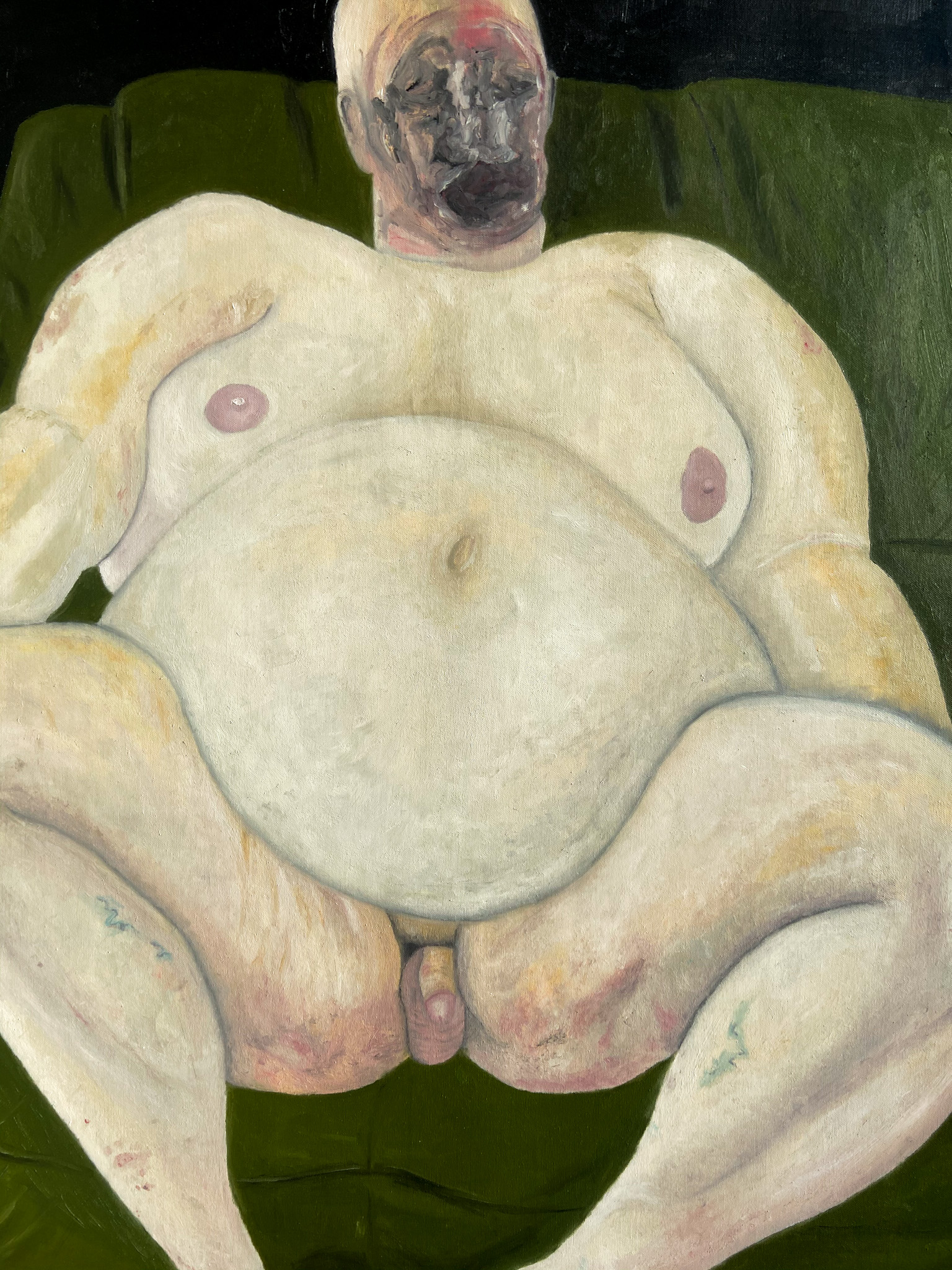 LOCATION
berlin, germany

MEDIUM
oil paint on canvas

*english version below*

Q: Deine Bilder sind von dunklen Farben dominiert. Is das ein Spiegel in deine Seele?

A: Grundsätzlich würde ich sagen, dass jede künstlerische Arbeit das Innenleben des Künstlers bis zu einem gewissen Grad widerspiegelt.Dennoch wäre es falsch, nur Anhand der dargestellten Bildthemen oder gar der Ästhetik und Farbwahl, Rückschlüsse auf das Wesen des Künstlers zu ziehen.

EN
Q: Your paintings are dominated by black colors. Is this a mirror to your soul?

A: Basically I would say, that every artwork reflects the inner life of the artist to a certain extent. Nevertheless, it would be wrong to draw conclusions about the nature of the artist only on the basis of the subjects depicted or even the aesthetics and choice of colours.